The Vineyard
Situated in between Perpignan la Catalane and Thuir (where Byrrh is made) on the D37 road, Lauriga produces AOP Côtes du Roussillon red and white wines and also IGP Côtes Catalanes and IGP Pays d'Oc rosé that are all available to taste at the cellar, every day.
Discover
The Wines
The magic combination of the Tramontaine terroir, grape varieties and winemaking expertise has produced a range of wines with complex, subtle aromas and flavours. The range comprises white wines made from dry Muscat, Grenache, Macabeu.
Discover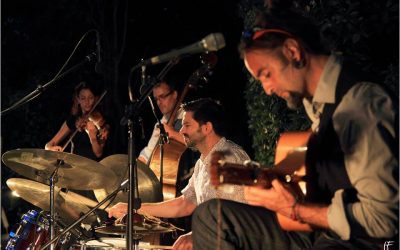 Mardi 8 Mai 2018 concert au domaine dans le cadre de l'évènement le printemps de l'Aspre Concert de Bazaar Boutik : Quatre musiciens, guitares, violoncelle, contrebasse et percussions, nous ouvrent les portes d'un souk imaginaire où se côtoient mélodies et rythmes,...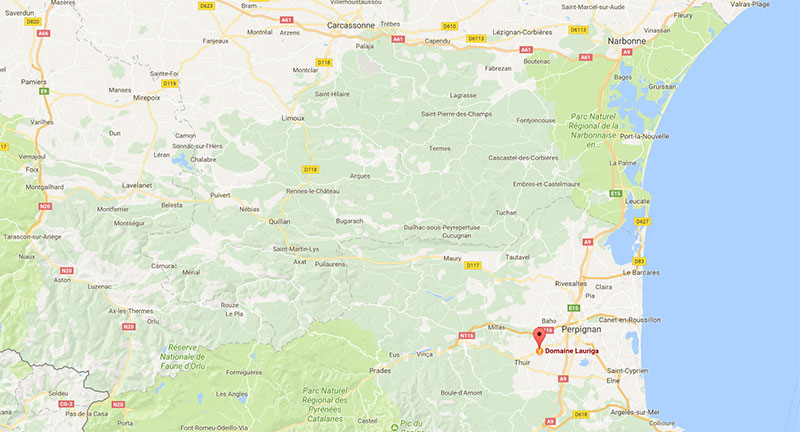 Address
Domaine Lauriga
Traverse de Ponteilla RD 37 – 66300 THUIR
Phone: 04.68.53.26.73
Monday to Thursday from 9 a.m. to 5:30 p.m.,Friday from 9 a.m. to 5:00 p.m.Closed Saturday and Sunday
email: info@lauriga.com